P&G's chief executive Bob McDonald has promised to deliver $1bn (??632m) in savings throughout the next five years with more efficient marketing, while stressing "we are not looking to make significant cuts in marketing support behind our brands".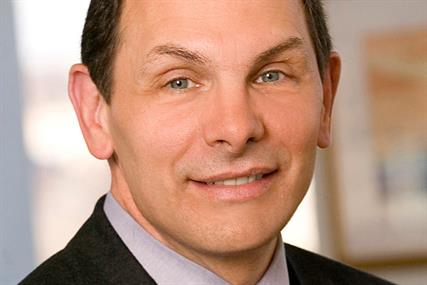 Bob McDonald: P&G's chief executive
The $1bn target for cost savings in marketing is part of an overall $10bn target for cost savings across the company by 2016.
The target is designed to restrain cost growth at P&G from $65bn last year to $75bn in 2016, rather than $85bn.
R&D would be relatively protected, McDonald said, but 5,700 roles will go across the 127,000-strong workforce by June 2013 as part of a $3bn target for savings in overheads.
"We plan to reduce enrolment in non-manufacturing organisations by 10%, roughly 5,700 roles by the end of next fiscal year. This includes the 3% reduction we have already announced for this year," he told analysts in New York yesterday.
Marketing roles could be among those to be cut through "selective hiring, attrition and restructuring" but it is not clear at this stage how many are affected.
P&G's marketing costs were $9.3bn in the year to 30 June 2011, and McDonald said he expected this year "to be roughly on par" with 2011.
McDonald said: "Similar to R&D we are not looking to make dramatic cuts in the support of our brands.
"In fact we want to increase reach, increase frequency, and increase the effectiveness of our advertising impressions with consumers.
"Even delivering a modest level of efficiency each year can amount to nearly a billion dollars of savings versus simply letting these costs grow at the same rate as sales.
"We???re very confident we can still do this while increasing the number and quality of impressions each year."
This week Marketing analysed whether cuts at P&G, Coca-Cola and PepsiCo amid significant ROI from digital signify a shift away from traditional marketing in our ???Digital killed the marketing star??? feature.
McDonald was clear that P&G was shifting more spend to digital.
"We???re using technology to shift our spending from more traditional advertising on television to digital and mobile advertising.
"We???re using technology to more effectively and efficiently target consumers, allowing us to build one on one personal relationships with every consumer."
His presentation also included P&G???s expansion into developing markets and a promise the company could still grow in developed markets, where many FMCG companies are currently struggling.
P&G???s chief financial officer Jon R Moeller conceded that "developed markets have struggled to grow with market growth above 1% in only one of the past 10 quarters".
P&G brands include Gillette, Febreze, Oral B, Old Spice, Pantene, Ariel and Flash.
Creative agencies on its roster around the world include Leo Burnett, Publicis, Saatchi & Saatchi, Wieden & Kennedy and social media agency Mr Youth (acquired by Lbi last year).
Media agencies include Starcom MediaVest, ZenithOptimedia and MediaCom.