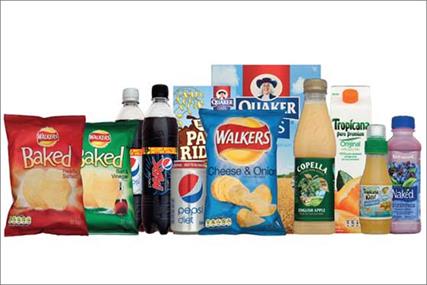 PepsiCo: invests in tech start-ups
The company has unveiled the winners of its 'PepsiCo10 Europe' initiative, in which 200 firms competed to win ??10,000-worth of investment as well as pilot marketing projects with leading PepsiCo brands.
The winners include Roamler, an app that uses a network of consumers to act as a "mobile workforce", enabling them to earn rewards by performing tasks such as creating branded flashmobs.
The first work from the winning companies will reach the market within the next three to six months.
Bonin Bough, PepsiCo's global director of digital and social media, said these technology platforms would change consumer behaviour over the next 12 months.
Although the marketing pilots for each brand are still in the early stages of development, the project is being used as an ???engine of change??? across the PepsiCo business.
Potential examples include instant gift text-messaging service ParcelGenie being used to redefine how PepsiCo samples its brands, by allowing consumers to gift products across their social networks.
Bough said technology was the "new driver of creativity" in marketing. "We are seeing a creative renaissance driven by digital, which is creating a new canvas for brands to communicate through," he added.
Bough claimed several trends had emerged from the 200 contenders. These included hyper-local content, niche social platforms and the growing importance of mobile in the marketing mix.
"At some point, the 9bn pieces of packaging we create across our portfolio will be connected to the web," he added.
"The question is how we build platforms to enable us to transform our marketing department to meet this challenge."
The PepsiCo 10